What are the Newest Sportsbooks in Ontario?
The Ontario sports betting market generated a handle of CA$35.6billion in its first 12 months, which in turn led to revenue of nearly CA$1.5billion. That helps to explain why, despite the presence of several well-established brands in Canada's most populous province, new Ontario sportsbooks continue to launch on a regular basis. Several brands have been added to the roster in recent months – and there could be more to follow in late 2023 and early 2024.
List of New Sportsbooks in Ontario
The most recent additions to the list of Ontario betting sites are as follows:
NEO.bet Sportsbook
NEO.bet began taking bets in Ontario in April 2023 after receiving its license from the Alcohol and Gaming Commission of Ontario, which regulates the sports betting industry here. This is a young brand with its roots in Germany, and it still operates in the grey market in the rest of Canada.
The NEO.bet user interface is excellent, with a wide range of sports to bet on and odds that move fast to update on in-play markets. Early concerns that the margin on many of the odds available appear to have been addressed, and overall this is a slick, impressive addition to the market.
Betsafe Sportsbook
The Betsafe sportsbook went live in Ontario in March 2023. It's part of the Betsson empire, which operates more than 20 online gaming brands and has a solid reputation around the sports betting industry for the quality of its online sportsbooks and online casinos.
As you would expect from such an elite supplier, the sportsbook is designed to appeal to the Canadian bettor. There is a strong focus on local sports, and both website and app deliver a wide selection of leagues and games through a user interface that is notably quick and responsive.
Bet99 Sportsbook
Bet99 launched its Ontario sportsbook at the start of November 2022 after obtaining its sports betting license. This is a fiercely Canadian brand, which was set up by hockey player Doug Honegger as recently as 2020 but has quickly gained a high profile among sports fans thanks to an assertive marketing approach.
As a result, there's a strong focus on sports such as hockey and the Canadian Football League, and the odds carried on games are on a par with those offered elsewhere. It's also notable that Bet99 puts plenty of muscle into its responsible gambling provision, with extensive details in a dedicated section aimed at ensuring its customers play safely at all times.
Pinnacle Sportsbook
"Winners welcome" has long been the mantra of Pinnacle, whose Ontario sportsbook went live in October 2022. This is an experienced brand that carved out a niche by offering high staking limits and small margins as it established a presence in numerous jurisdictions around the world.
Pinnacle was one of the first brands to embrace the wagering potential of eSports, and it still carries a hub dedicated to a wide range of eSports markets. With a super-smooth user experience and excellent website and app design, this is a high quality addition to the Ontario online sports betting scene.
BetVictor
When BetVictor obtained a license and joined the ranks of Ontario sports betting sites in September 2022, it heralded the arrival of one of the most experienced operations in the sports betting world. The brand dates back to 1946 and has been run since 1974 by the exceptionally shrewd businessman whose name it used to bear, Victor Chandler.
Ontario sports bettors benefit from that experience by having access to a sportsbook that comes from the very top drawer. This is a brand that delivers competitive odds, numerous live betting and live streaming options, wrapped up in an excellent user interface.
Which Sportsbooks are Coming to Ontario?
The results from the first 12 months of legal sports betting in Ontario show there is a powerful appetite for wagering on sports here. That is one of the reasons why there are several brands who are keen to add their names to the list of online sportsbooks in the province.
Some operators are waiting for final clearance from the Alcohol and Gaming Commission of Ontario so that they can launch as licensed operators. It is possible that some or all of the following companies might be authorized to take sports bets here in the near future.
BetRegal
BetRegal has a prominent profile in Ontario already. It is the official sports gaming partner of the Canadian Football League, thanks to a multi-year deal that was signed in 2021. BetRegal also sponsors golf's PGA Championship of Canada. Its application for a license to operate in Ontario was filed early in 2023, and senior figures at the company insist they are "fully committed to Ontario as a market."
If and when BetRegal goes live in Ontario, sports bettors will enjoy a well designed platform that offers the opportunity to place bets on an impressive range of sports. As well as the NHL, for instance, you'll find markets on hockey leagues all over the world.
True North Bet
True North describes itself already as "Canada's own sportsbook". It operates here under a license from the Kahnawake Gaming Commission, and it will be no surprise if it applies for, and receives, permission to operate fully legally in Ontario.
This is a brand that does a lot of things well. There's a strong focus on Canadian sports, as part of an impressively broad choice of leagues and events you can place sports bets on. The list of live events that you can enjoy in play is extensive, while there is also a large section dedicated to eSports.
Caesars Sportsbook
William Hill is a brand with a long and prestigious history after several decades at the peak of the UK sports betting industry. However, it was taken over in the United States and Ontario by Caesars, which then sold the non-US assets to 888 Holdings – and both Caesars and 888 Sport currently operate under license in Ontario.
Advantages of Trying out New Sportsbooks
As more names are added to the range of Ontario online sportsbooks, so the choice of sports betting experiences becomes ever broader. You may think that, with more than 30 options already available, every base is covered. But there are good reasons why, when a new Ontario sportsbook commences operations, you should check it out.
Chance to Compare Odds
The more online sportsbooks are available in Ontario, the more opportunity you have to find the most competitive odds on particular games and lines. A new Ontario sportsbook may take a view on certain sports and offer odds that compare well to your usual website or app. If you can squeeze out a little extra value by taking advantage of ultra-competitive odds, it adds to your chance of making your sports betting more profitable.
Variations in Sports Betting Markets
The range of sports on which you can place bets varies from sportsbook to sportsbook. A new operator may carry betting markets on sports that are not available at rival websites. It may also stand out from the crowd by launching its lines earlier than standard, which gives you the chance to make sure you are getting the most competitive odds on a particular game.
Extra Information and Insights
Many Ontario sports betting sites carry extra content to help you reach a decision on your next bet. This could come in the form of statistics, but there may also be opinion pieces from experts that have insight on certain sports. The more informed you are, the better your predictions are likely to be; so visiting a new Ontario sportsbook that takes a fresh view on particular leagues or games can add to the knowledge you can use when making your picks.
New Ontario Sportsbooks FAQ
The most recent addition to the ranks of online Ontario sportsbooks was NEO.bet, which launched in early April 2023. There are now more than 30 sports betting sites in the province, and there will undoubtedly be further new Ontario sportsbooks obtaining licenses and going live in the near future.
One name we expect to be added to the list of legal sports betting operators in Ontario in the near future is BetRegal. This is a brand that is already visible in the province, it has completed its application process, and it is committed to offering its services to Ontario sports bettors.
There are several reasons why you should check out a new Ontario sportsbook. The main one is that it gives you a chance to compare odds and lines to make sure you are getting the best value for your selections; the new arrival may have particularly attractive odds on particular games or sports.
Author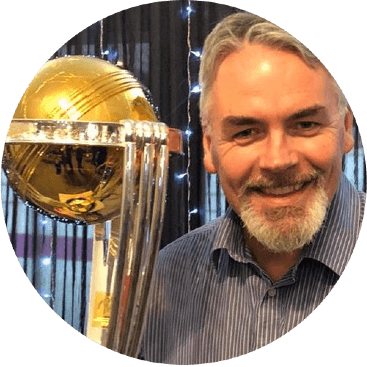 Martin Booth

@MartinBooth_
Martin has reviewed sports betting sites and casinos from all around the world including all the best sportsbooks and online casinos in Ontario.