Responsible Gambling Initiatives
The gambling industry in Ontario is a busy one and even more so now that there is a regulated internet gaming market in place. With so many individuals exposed to the potential dangers of problem gambling, the province's regulator — the Alcohol and Gaming Commission of Ontario (AGCO) — has supported the launch of various problem gambling prevention initiatives. This includes the PlaySmart program created by the Ontario Lottery and Gaming Corporation (OLG) and the various localized initiatives in place through the Responsible Gaming Council (RGC) sometimes called the Responsible Gambling Council.
The AGCO has also implemented a wide range of precautionary measures designed to protect gamblers from the harms of problem gambling and to promote responsible gambling. These measures include making it the sole responsibility of each licensed operator to ensure that all players on their websites and apps have easy access to responsible gambling literature, tools and resources.
Operators are also required to have measures in place that will help to identify gamblers who are at risk of problem gambling. These include triggers that warn the operator of any potential issues at the earliest possible stage.
But it's not just tools and resources that the AGCO has insisted upon. There are also strict guidelines on what a gambling operator can and cannot do when it comes to the promotion of gambling and internet gaming.
Marketing Practices
Ahead of the launch of Ontario's regulated iGaming market in April of 2022, a lot of effort was put into creating a market that is consumer-centric with high ethical marketing standards. This resulted in a raft of conditions that all licensed operators must agree to before being allowed to launch in the province. The most notable of these licensing conditions is the restrictions on marketing practices surrounding gambling products and services.
According to the AGCO, these include:
No advertising campaigns that target minors or those at risk of gambling harm.
No cartoons or role models that may appeal to children can appear in marketing campaigns.
No promotion of incentives to gamble such as bonuses or free bets except on a dedicated page of an operator's gambling website.
Any incentives must be clearly explained in plain language on the offer page.
No promotion of extravagant or misleading wins.
Players must opt in to view any incentives such as bonuses. Users who have not opted in must not be able to view these promotions.
The AGCO takes the implementation of these marketing restrictions very seriously and are strictly enforced. The AGCO has already issued fines to multiple operators for breaches of the rules. In May of 2022, both BetMGM and PointsBet were reprimanded and fined for advertising bonuses and free bets. In August of the same year, the AGCO also fined Unibet for similar infractions.
Self Exclusion Practices
To put it simply, self exclusion is limiting yourself from making wagers in any shape or form. There are various levels of self exclusion starting with the option to take a short break from gambling activity on a specific gambling website and moving right through to exclusion from all betting online or at certain retail locations in the province.
The ability to self exclude from gambling is a major benefit for those who are susceptible to the harms of problem gambling. So it comes as no surprise that the AGCO has made self exclusion a mandatory option at all licensed Ontario online casinos and sportsbooks that operate in Ontario. Problem gamblers or those who feel that they may be developing a gambling problem can use a voluntary self exclusion program to step away from gambling for a time. This is particularly useful for anyone who is undergoing treatment and a vital tool in the province's attempts to minimize the harms of problem gambling.
Problem Gambling Controls
As part of the AGCO's drive to limit the harms of problem gambling, operators are required to offer some form of problem gambling controls or tools that are easily accessible via the company's website or mobile app. These tools are designed to help gamblers enjoy their time placing wagers while maintaining a certain level of control over their betting activities.
❌ Self exclusion
As noted earlier, self exclusion is one of the most effective tools for gamblers that want to avoid the negative impact of unrestricted access to gambling products and services. Generally speaking, self exclusion tools are used mostly by people who have at some point exhibited signs of careless gambling. However, self exclusion tools can still be used by anyone that simply wants to limit their gambling activity or take a break for a time.
Self exclusion tools or the option to self exclude must be easily accessible through a gambling operator. This is the same for both the online gambling industry and the retail gambling industry. Self exclusion programs will usually allow a player to step away from gambling for a short time or take a long-term break. They must also allow players to opt for permanent self exclusion.
⏰ Gambling time limits
In many cases, players do not wish to take a break from gambling but would like to limit their access to gambling websites on a daily basis. The AGCO has taken note of this and mandates each operator to offer the ability to limit their time on a particular gambling website. For example, a player may choose to only allow themselves a couple of hours of gambling each day or a set number for the week. This type of tool should be available at all iGaming websites and apps in Ontario.
💲 Spending limits
Much like time limits allow a player to decide how much time they spend on a gambling website, spending limits allow them to place a restriction on how much they can spend. This is perhaps a much more effective way to ensure a responsible gambling experience as once the spending limit is in place, there's no way that they can gamble beyond their budget. Spending limits apply to all wagers made regardless of how much a player wins.
💰 Deposit controls
Deposit controls are designed to limit the amount of money that can be added to a single account in a day, week, or month. This is very similar to spending limits although the operator will not place any limits on wagers only on the amounts that are deposited into the account.
🤳 Self assessment tools
Self assessment tools are an important aspect of identifying the harms of problem gambling at the earliest stage possible. If a player feels that they may be gambling beyond their means or that gambling is starting to negatively impact them in any way, a self assessment tool will give them the means to identify any potential issues. Like all problem gambling controls, self assessment tools must be easily accessible through a gambling operator's responsible gambling page.
📞 Problem gambling advice and support
While all the tools mentioned above are a great help in ensuring a positive and responsible gambling experience, sometimes a player simply needs some answers to frequently asked questions or some one-on-one advice.
All gambling operators in the province of Ontario are required to offer advice on responsible gambling. This can appear as an FAQ section or some detailed tips on identifying problem gambling indicators. Any advice and tips must also be followed by contact details for problem gambling support groups and helplines in Ontario.
Best Practices from Online Casinos
Responsible gambling tools and information can vary from operator to operator. However, since the AGCO takes the rules on responsible gambling very seriously, generally speaking, most online gambling operators in Ontario offer quite solid resources, gambling stops, and referral services. Below, we take a closer look at three of the biggest names in iGaming and how they present their responsible gaming tools in Ontario.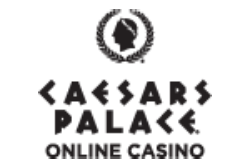 Caesars
Caesars casino Ontario offers the required tools and advice for all of its users in the province. The company has gone for a straightforward one-page section where all the necessary information is easily accessible. The page leads with contact information for ConnexOntario, the province's free gambling support helpline. There is also some advice on identifying the indicators of problem gambling and the tools that are available. While all the information is there, we feel that it could be presented a little better to make the page more easily scanned.
Bet365
Bet365 takes a different approach to Caesars from a design point of view and the result is a page that looks much more user-friendly. The responsible gambling portal offers links to all tools and gambling activity. Much like Caesars, there is plenty of information available, but it's presented in a much more digestible manner. In our opinion, Bet365 Ontario sportsbook and casino certainly sets the benchmark for providing easy-to-access information and tools that will put players at ease.
BetMGM
Access to both Caesars and Bet365's responsible gaming pages are easily accessible at the top of the sportsbook and casino's homepage, but at BetMGM it's a little harder to find. At BetMGM Ontario, you will need to scroll all the way to the bottom of the homepage to access the responsible gaming page. This isn't ideal, but that said, thanks to its new partnership with GameSense, BetMGM offers an impressive portal that offers all the required tools and information for gamblers. This includes local information on helplines and advice for problem gamblers.
How to Choose a Safe Betting Site in Ontario
With Ontario being such a competitive iGaming market with a huge number of operators in play, picking the right one can be a confusing process. However, thanks to the newly launched regulated market, making sure that your choice is a safe one is quite simple.
All licensed gambling operators in the province of Ontario must undergo suitability checks before being issued with a license. These checks ensure that the gambling website has all the necessary security protocols in place and that the operator is aware of responsible gambling practices and its social responsibility to provide a safe and secure gaming environment for all users.
This means that the easiest way to identify whether or not a gambling website or app is a safe choice is to check that it is fully licensed to operate in the province. All licensed operators will display the iGaming Ontario logo and details of its license should be available on its website. If you are in doubt as to the validity of an operator's license, you can visit the iGaming Ontario website where you will find a full list of licensed operators in Ontario.
Problem Gambling Helpline in Ontario
iGaming Ontario is deeply committed to responsible gambling and its key priority is to ensure that any vulnerable people who are experiencing harm associated with problem gambling or who need advice can access support at any time of the day or night. This is where ConnexOntario comes into play. It's a 24 hour helpline that is available 365 days per year and can offer assistance and support in multiple languages and problem gambling community services.
People who need to access the support can visit the website connexontario.ca or call 1-866-531-2600 or Text CONNEX to 247247 toll free.
This is a free and confidential service that is available to all Ontarians.
Ontario Problem Gambling Resources
One of the most impressive and extensive gambling resources available in the province is PlaySmart launched by the Ontario Lottery and Gaming Corporation (OLG). This is an in-depth gambling knowledge portal that offers advice on everything associated with gambling how games work. There's a quiz to determine what kind of player you are, detailed explanations of games and types of gambling and links to further resources and support available in Ontario for those with gambling problems.
While the PlaySmart tools are limited to the OLG's products and services, the advice and information available on the PlaySmart website helps to create awareness of the industry through relevant facts and information. It is extremely useful for players using any online casino or sportsbooks in Ontario helping them to create a game plan and informed choices resulting in a positive playing experience.
Author
Ciaran has written for both the sports betting and iGaming industries for over a decade. He is a true sports fanatic, and he covers a wide range of sports and online casinos in Ontario for OntarioBets.com, but his first love will always be soccer.